Elastomeric discharge chutes provide high durability and long life while minimizing cost.
Fiber Reinforced Elastomer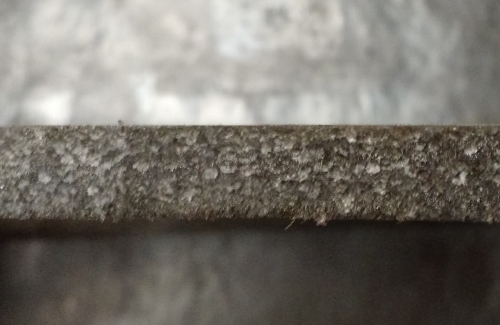 High strength natural rubber composite
Weather resistant
Abrasion resistant
Cost effective
Formed Geometry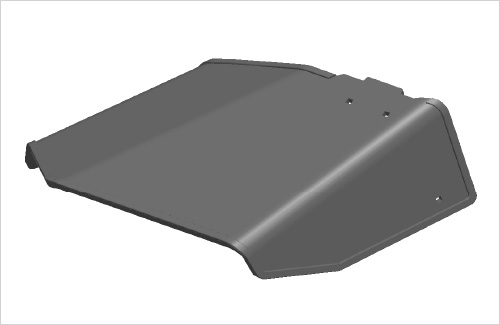 Material molded to hold shape
Custom logos can be molded on
Still flexible enough to survive multiple impacts
Molded-In Components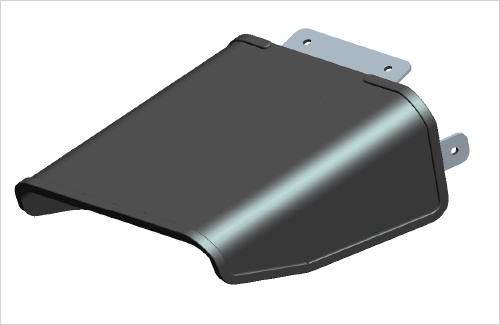 Metal brackets molded in for ease of assembly
Can be fully encapsulated by rubber
Die Cutting Operations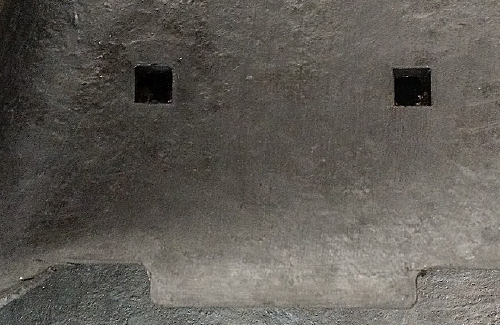 Secondary die cut operations available for tight tolerances
Ebco's custom chute moldings are just one of the many rubber products we offer in our extensive catalog. The amount of effort and precision we put into constructing our chutes cannot be competed with. Made of the finest materials, we ensure that every chute design is made with the best craftsmanship so that it meets your standard of quality.
Lawn Mower Discharge Chutes
No more worrying about grass and other debris scattering everywhere! Our lawn mower discharge chutes are the optimal solution for getting that mess out and away from the underside of the mowing deck as quickly and efficiently as possible. These chute moldings are flexible and unbreakable when hitting trees and other objects. They are also designed to stay resistant to abrasions, punctures, or tears. They are oftentimes molded with edges and are very easy to clean since they have no folds to collect dirt or debris.
Did you know you can custom brand your chutes? At Ebco, we can mold your company's logo or graphic at no additional charge!
Easy To Install.
Increase in Safety: Protection against flying debris.
Saves Time: Reduces raking, blowing and re-mowing.
Cost-Effective: Reduces man-hours and less fuel is needed to get the job done.
Durability: Guaranteed long-lasting performance.
In addition to the lawn and turf care industries, we also manufacture chutes for processing equipment in manufacturing.
That's not all we do for our chutes! We also offer several custom features in case you have your doubts about how the chute will operate or how long it will last:
Fiber-reinforced Elastomer – Fibers are added to the natural rubber composite to reinforce the strength of the chute. Not to mention it's also weather and abrasion-resistant while still being cost-effective.
Formed Geometry – These chutes are built to hold their shape for as long as the lifespan while still being flexible enough to take on lacerations and punctures. We also offer custom branding, where we can mold in your company logo.
Molded-in Components – Make assembly more efficient. The metal brackets are fully encapsulated in rubber to ensure they are protected.
Die-cutting Operations – Another feature we offer to take advantage of when you're dealing with tight tolerances.
Chutes Technical Support
Need help to customize your chutes? Look no further than our technical support team! With decades of experience, our technical support team offer specials services such as compounding, material testing, physical testing, and simulations to reinforce your chutes and make sure the job is done right the first time. You can count on us to rid you of any concerns.
For additional information and assistance, call us at 847-531-9500.