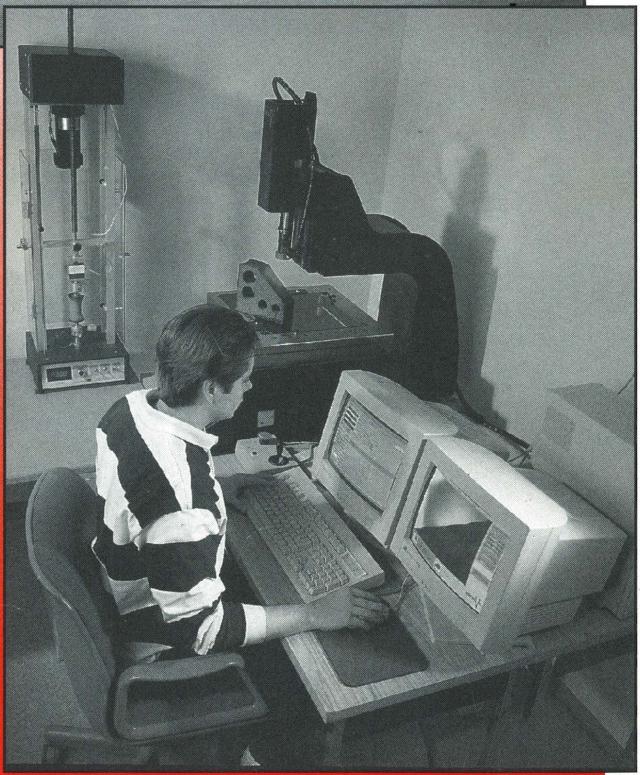 #tbt to Ebco's inspection and testing lab back in 1996! Steve, our inspector in the photo, was using our VMM to dimensionally inspect a part, while preparing to use the Com-Ten Load Frame to run compression and adhesion testing.
While our equipment has changed since then, we still are lucky to have Steve running our tests today!
Check out our Physical Testing page to see photos of our current, state of the art equipment.