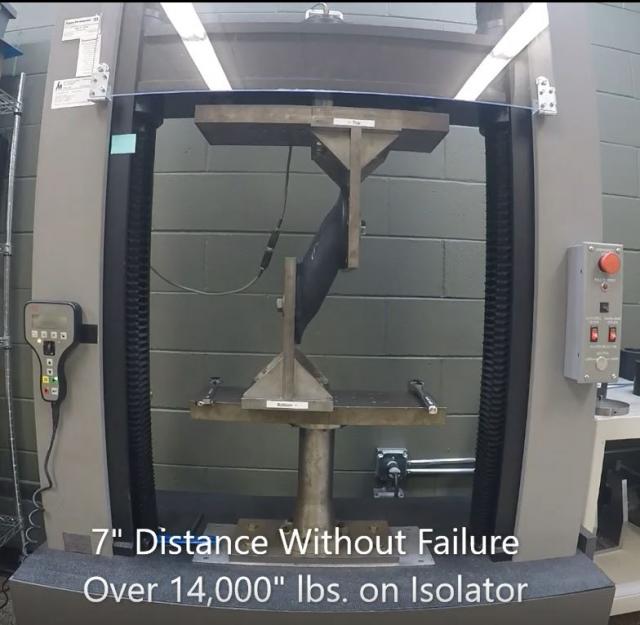 Our products are used in tough applications – and we assure they are made for them. 
Ebco tests all our sample and production batches to guarantee you receive the product you expect each time. From axial stiffness to rubber/metal adhesion, you can count on Ebco to deliver quality product for all your rubber needs. 
Check out our YouTube channel and see our drum isolator tested to 7" on our large load frame - performing as expected and assuring it will work in its heavy duty construction application. 
Don't forget to subscribe to Ebco's YouTube channel and keep up with all the testing happening at Ebco!