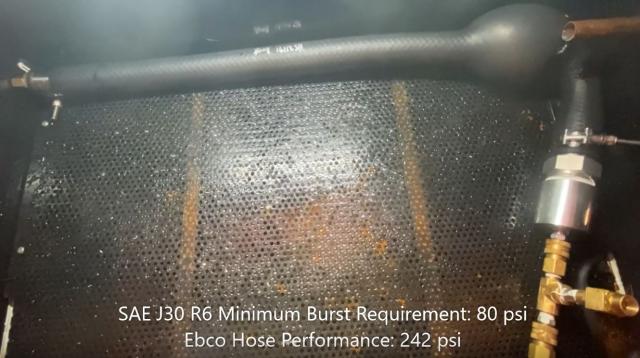 Don't forget to check out Ebco's YouTube channel!
We are consistently taking videos of all our performance tests – burst pressure, vacuum, axial compression, fatigue, and many more.  
We just posted another hose burst pressure test – check it out and see how Ebco's hose performed three times better than the minimum requirement!
We upload them in real time, so be sure to hit Subscribe to stay up to date on all of Ebco's cool testing!